Phone Only and Personal Alarm Line for Seniors - £10.99 a month

Personal Alarm Line Rental - Just £10.99 per
month including VAT with included weekend calls
NOW with Inclusive weekend calls. Ideal for mainly inbound calls and alarm services. All our telephone lines are compatible with senior personal alarm services such as Careline, Lifeline24, MonitorGO, Telecare24, PPP Talking Care, & Argenti Telecare alarm services.
---
Cheapest Line Rental - ideal for alarm lines, and mainly inbound calls
All our telephone only lines work with senior personal care alarm service companies such as Careline, Lifeline24, MonitorGO, Telecare24, PPP Talking Care, & Argenti Telecare alarm service, to name but a few.
At Simple Telecoms we understand that there is a huge number of seniors and pensioners out there who only need a telephone line for their personal alarms systems, or who make next to no outbound calls per month.
In response to this and the new Ofcom ruling we are offering the lowest line rental possible, at just £10.99 per month including VAT, keeping our telephone only line rental rates lower than BT, the Post Office, and most other providers.
---
FREE Premium Call Baring - included FREE on ALL lines as standard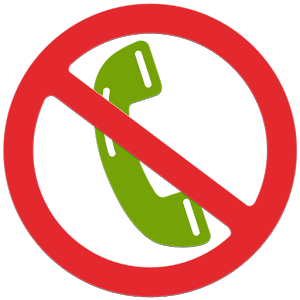 To safeguard all our customers, call barring for international and premium rate numbers will be applied automatically to the telephone line.
Barring calls to mobile phones is also possible. Please contact customers service to opt in the mobile barring service free of charge.
---
No long term telephone contracts - just 30 days rolling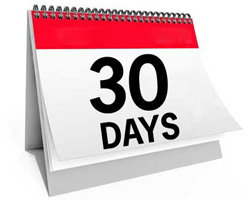 No long term telephone contract and no termination fees.
All line transfers, including new lines are just on 30-day rolling contract terms. All billing is done via direct debt and there are NO line disconnection changes when you cancel or move your line, guaranteed.
How your first bill is calculated
The invoice will show a charge for the whole month in which the invoice is issued and for the whole of the following calendar month. (2 whole months.) This advance payment means you'll have covered your 30 day notice period for cancellation, allowing us to terminate your line for you the same day you notify us should it become necessary.
If you've signed up to our service part way through a month, your first bill will also include a charge from the date the new service went live to the end of the part month.
Please remember to tell the bill payer that the name of our Direct Debit will show on their bank statement as "Go Cardless".
---
Connection fees - saving 54% against BT, 44% against the Post Office

With the exception of this Super Saver plan we do not normaly charge any call connetion charges. Click here for No call connection charges and lower call rate plans
The super saver plan has a connection charge per call of 10p including VAT, which is a substantial saving against BT Retail and Plusnet who charge a 23 pence* call connection fee, and against TalkTalk who charge an 22 pence* connection / setup fee.
(* price as of the 12th November 2018)
---
Call Spend Alarms - monthly spend limits at no extra cost

At NO extra charge we offer monthly call spend alarms for your complete peace of mind. If your telephone number reaches a monthly spend limit (set by you) we let you know.

---
Compare telephone only call packages - prices include line rental & VAT
Our Super Saver
Unlimited UK Weekend
£10.99 per month
Includes line rental & VAT
Free Premium Call Barring

Our Basic Line Rental
Pay per call
£12.60 per month
Includes line rental & VAT
Free Premium Call Barring

All prices and payments quoted on this web page include VAT (based on the current standard Government rate) unless stated otherwise. Opt in required for Caller ID & Withhold Number service. * Included UK mobile minutes are for mobile networks O2, Orange, T-Mobile, Vodafone, H3,EE, (FM1, FM3, FM4 ,FM5 and FM6) at any time.
UK Standard Mobile charges applies unless the call is included in a call plan or the number being dialled is one of the Premium Mobile Numbers starting with the following numbers below.
07451, 07520, 07744, 07755, 074181, 074184, 074187, 074189, 074409, 074518, 074519, 074520, 074521, 074522, 074523, 074524, 074525, 074526, 074570, 074571, 074573, 074575, 074584, 074650, 074651, 075202, 075203, 075205, 075371, 075588, 075894, 075895, 075896, 075897, 077001, 078221, 078229, 078920, 078921, 078939, 079781, 079782, 079783, 079786, 079787. Other mobile networks are charged at a different rate. Included UK landline calls are subject to a Fair Usage (FUP) Click here for more information
Ofcom directive classifying certain (not all) 08 numbers as premium rate in the below charge codes, SC011,SC13,SC014,SC047,SC075,SC092,SC093. Click here for more infomation
---
Transferring and installing a telephone line - prices include VAT



When comparing prices, you may be told by other providers that there is no cost to transfer to their telephone service/s. However, BT do make a charge to all providers for the work to transfer or install a line, which is why we make charge. The cost for installing the line charged by BT is the same for all providers. So, it is likely that, if they do offer to do this for free, they will include it as a hidden cost, and higher line rental, call charges, call connection charges, as well as tie you into a long contract so that they can recoup it. Nothing is free, it's always included!
Just click the tabs below for more information and cost
transfer a bt line - £17.99
New bt line - £65
restart a line - £45
other providers
Transfer your BT telephone line - £17.99 with VAT
Moving your BT Openreach telephone line may seem stressful and hard work. So allow us to help remove some of the stress by doing all we can to make sure your BT services are up and running when you move the line to Simple Telecoms.
Keep your number

No loss of service

We manage the transfer from start to finish

We will let BT know you are transfering
Moving in to new address, Care Home, Sheltered Accommodation, we can help
If you're moving home within your own telephone exchange area you may be able to take your current phone number with you. This is classed as a new line installation. We'll let you know if you can keep your number and if so, we will organise your telephone move for you.
If there is a stopped line at the new address or room it may be cheaper to restart this line with a new number. We will advise you if this can be done at the time.
Need help? Click here
New BT Openreach telephone line - £65.00 with VAT
We supply the lowest cost new telephone lines and call solutions across the whole of the UK. All the telephone lines we provide are supplied and supported by BT Openreach, which are part of the BT Group, and are heavily regulated to ensure that no one provider has an advantage over the other. As such we buy our lines and support from Openreach on the same basis as everyone else.
We do all the work, from booking the line installation, and in some cases the BT Openreach engineer will not even have to visit your home. It takes around 10 working days to have your new landline telephone connection installed, depending on how busy the BT engineers are at the time of placing the order.
All new lines are on our 30-day rolling contracts
Restarting a BT or MPF telephone line - £45.00 with VAT
A stopped line is an existing phone socket that is present in a prmises that is not able to make or receive calls, but has a line still connected to the telephone socket.
Before you agree to restart a stopped line, we strongly recommend you complete a physical test of the socket, and run the test below.
If you have a telephone socket but no dial tone please contact us, as not all stopped line will work using this test. We can then run an address check in the Openreach database to check.
Time to switch a stopped line back in to service is normally between 24 hours and 3 working days. No engineer will need to come to the permises.
a) Locate a the telephone socket in the house.
b) Connect a standard PSTN telephone handset into it.
c) Listen for a dial tone. If the line is dead then this isn't the stopped line.
d) If dial tone is present dial 17070, which is a BT test number.
e) Listen, and a voice will read to you the phone number associated to the line.
f) This should read back a telephone number, however this may be a 'ghost' number. But as long as you have dial tone it should be fine to restart.
Need help? Click here
Transfer from another provider from - £47.50 with VAT
Keep your telephone number

Time to transfer the line 10 working days

No loss of telephone service

We fully manage the transfer from your old provider
TalkTalk, EE, Vodafone and Sky lines use LLU/MPF providers, who run their own network and deliver entirely their own services to end users (i.e. they are not simply use the BT network).
We have only listed the main operators who fulfil this criteria as there are far too many to list. To transfers of these types of lines will require us to send a BT engineer to the local exchange to move the line back to the main BT network, at a cost of £47.50. This covers Openreach cost, for wages, Van, Insurance ect.
*Virgin transfer POA (price on application) transfer/install please contact us for more information on transferring a Virgin line. **
---
Get the BT4600 cordless telephone - Block 100% of cold calls



The BT4600 nuisance and cold call blocker cordless phone range includes BTs Virtual Assistant to block up to 100% of cold and nuisance calls. The BT4600 comes with a new one touch call blocking button so you can block callers from ever getting though again at the touch of a button. It also comes with BT's unique Virtual Assistant, which means you'll never have to speak to another cold caller again*
---

---

---
We never forget, "trust cannot be bought; it must be earned", so we decided to join TrustPilot.
If you have any feedback please do not hesitate to voice your opinion.
---