Phone Line only for Retired People - £10.99 a month (cheaper than BT)

---
UK's Cheapest Line Rental - From Just £10.99 per month Inc VAT
No hidden costs or gimmicks, just low cost calls from your landline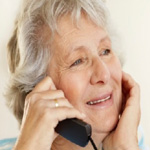 Looking for an inexpensive telephone service. At Simple Telecoms we understand that there is a huge number of seniors and pensioners out there that don't need all the bells and whistles and broadband services that other phone companies tie you in to.
All you need is a good Old Fashioned BT telephone service exclusively for pensioners, with good customer care, easy to understand bills, easy to use, and to keep in touch at the lowest possible call cost. We offer a personal, efficient and friendly phone only service that's tailor made to your individual needs. We are happy to work closely with family members, Community Health Workers and Care Homes.
---
NO connection fees - Saving 100% against BT, TalkTalk, Virgin and Plusnet

Unlike BT, TalkTalk, Sky, Virgin, Plusnet and the Post Office we DO NOT charge any call connection or setup fees on ANY of our chargeable calls, with the exception of our Super Saver line rental service, and calls that attract connection charges (eg Directory Enquiries, 084,087 no's) saving you a massive 100% on every changeable call that you make.
This can make a substantial impact to a phone bill when you consider BT Retail, Plusnet and the Post Office charge a 22 pence* call connection fee.
(*BT/Post Office price as of the 12 November 2018)
---
Senior Line - BT Telephone Lines for the Elderly and Retired
NO call connection charges
---
FREE Premium Call Baring - Included FREE on ALL lines as standard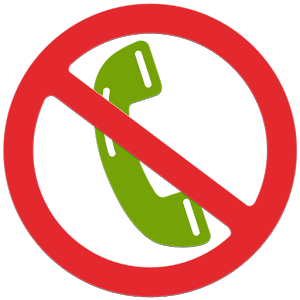 To safeguard all our customers, call barring for International and Premium rate numbers starting 09 will be applied automatically to the telephone line.
If you wish to opt out of these please contact customer service, and we will happy to remove these for you.
Barring calls to mobile phones is an opt in service. Please contact customers service to opt in the mobile barring service free of charge.
---
Call Spend Alerts - Monthly call spend alarms - At No extra cost

At NO extra charge we offer call spend Alarms for your complete peace of mind. If your telephone number reaches a monthly spend alarm (set by you) we will let you know.
Other alarms can also be set based on dialled number, price and duration. If you would like more information on setting these alarms, please contract customer services.
---
No Long Term telephone contracts - Just 30 days rolling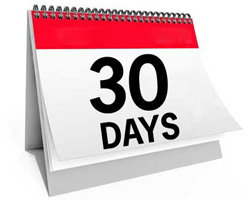 No long-term contract and no termination fees.
All line transfers, including new lines are just 30-day rolling contract terms.
All billing is done via Direct Debt and there are NO line disconnection changes when you cancel or move your line, guaranteed. We also bill one month in advance on all line rental. Call charges are billed one month behind.
---
Prices Include VAT - The UK's Cheapest Line Rental and Call Charges

s

Line transfer / Install cost

BT line transfer - £17.99

Restarting a BT line - £45

New BT line installs - £65

TalkTalk transfer - £47.50
Post Office transfer - £47.50
UK local / national - 1.5p

Super Saver rental - £10.99
Basic Line rental - £12.60

Ex Directory listing - Free

TalkTalk, EE, Vodafone and some Post Office and Sky lines use LLU/MPF providers, who run their own network and deliver entirely their own services to end users (i.e. they are not simply reselling BT Wholesale service). We have only listed the main operators who fulfil this criteria as there are far too many to list. To transfer TalkTalk, Post Office, Vodafone, SSE and some Sky lines will require us to send a BT engineer to the local exchange to move the line back to the main BT network, at a cost of £47.50. *Virgin transfer POA (price on application) transfer/install please contact us for more information on transferring a Virgin line. ** UK mobile networks O2, Orange, T-Mobile, Vodafone, H3, (FM1, FM2, FM4,FM5 and FM6) at peak time, at 6ppm. Other mobile networks are charged at a different rate. Call charges based on the Senior Line Rental at £12.60 per month.
---
Telephone line only call packages - Prices include line rental & VAT

s

Super Saver £10.99 per month
Call Charges
Fault Repair level
Extra Services
Basic Line £12.60 per month
Call Charges
Fault Repair level
Extra Services
Weekend & Evening £14.99 per month
Call Charges
Fault Repair level
Extra Services
Anytime £20.00 per month
Call Charges
Fault Repair level
Extra Services
Anytime + £28.50 per month
Call Charges
Fault Repair level
Extra Services
---
Opt in required for Caller ID & Withhold Number service. * Included UK mobile minutes are for mobile networks O2, Orange, T-Mobile, Vodafone, H3, (FM1, FM2, FM4 ,FM5 and FM6) at any time.
UK Standard Mobile charges applies unless the call is included in a call plan or the number being dialled is one of the Premium Mobile Numbers starting with the following numbers below.
07451, 07520, 07744, 07755, 074181, 074184, 074187, 074189, 074409, 074518, 074519, 074520, 074521, 074522, 074523, 074524, 074525, 074526, 074570, 074571, 074573, 074575, 074584, 074650, 074651, 075202, 075203, 075205, 075371, 075588, 075894, 075895, 075896, 075897, 077001, 078221, 078229, 078920, 078921, 078939, 079781, 079782, 079783, 079786, 079787. Other mobile networks are charged at a different rate. Included UK landline calls are subject to a Fair Usage Police (FUP) Click here for more information
---
Get a nuisance call blocker - Block 100% of nuisance calls

s

---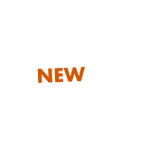 Mobile Saver - Save up to 66% on calls to mobiles for just £2.50 extra per month inc VAT
Add £2.50 per month to our standard line rental or any call plan and you can save up to 66%** on calling UK Standard Mobiles.
By adding our Mobile Saver add-on, you can reduce the call cost to UK standard mobiles to a flat rate cost of only 2p per minute including VAT, 24/7.
---

---
We never forget, "trust cannot be bought; it must be earned", so we decided to join TrustPilot.
If you have any feedback please do not hesitate to voice your opinion.